If you're looking for tips on how to start a pet business, such as a pet supply or a dog accessory business, this checklist of the five key steps to follow might be a good place where to begin. Starting your own business is never easy and a pet business is not an exception. But due to the continuous increase in the number of households that own pets, this challenge might be worth it. Read these directions on how to start a pet business to understand the considerations you need to take for running a successful business in the pet industry.
Step 1: Decide which pet business is right for you
There are various business models to choose form when starting your own pet business and each one has its benefits and drawbacks. Deciding on which services you will offer is already a big step towards your success. As online sales are continuously skyrocketing, an obvious idea would be to start an online pet store and sell pet accessories, supplies, grooming products, and more. If you think this is the right option for you, you can find more detailed information on how to start an online pet store below in Step 5.
However, when deciding which pet business is right for you, it's advisable to think about your USP (Unique Selling Proposition) which is the one thing that will make your business genuinely unique. For example, you might want to launch your brand of pet grooming products, with formulas that reflect your brand's essence (e.g., environmentally friendly dog grooming products). In this case, the easiest and fastest way to start your pet care business is to create a line of white-label or private label pet products. It's also important to decide if you want to target all kinds of pets or only a specific group of them, because the steps of how to start a dog accessory business can turn out to be different than it would be for domestic bird products.

Step 2: Find out more about your future customers
In other words – do market research. This step is one of the most essential ones when starting your pet business. Figure out which market you want to go after (e.g., luxury, mid-market, or mass-market) and find out what kind of pet businesses are already there, what they offer etc. It will help you to:
understand what kind of products or services customers will likely to buy from you,

set the target audience you will reach with your marketing activities,

find out more about the industry and pricing policy,

notice any other crucial details that will help you to set up and run your business.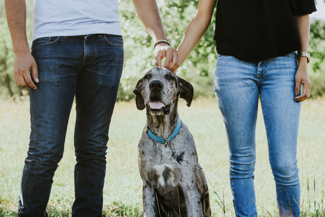 Step 3: Create your business plan
The key of how to successfully start a pet business is developing your business plan. However, the brand story and visual identity are also essential if you want to start selling your products or providing your services. The business plan will help you set your business goals and strategies, evaluate the resources, identify the competitors, and serve as a strong backbone of your business. No wonder that many industry leaders, marketers, and professionals consider a great business plan as a halfway to success in business.
At this step, you must set the goals and consider how and where are you going to offer your products or services. Will you have a retail store or e-commerce store for your products, or will you sell your products to other businesses?
Step 4: Think about the finances
When you're making your plan of how to start a pet business, consider this step as one of the most essential ones. To make sure your business will be able stand on its own legs, you must calculate and consider the start-up capital, licensing costs, necessary expenditure, a contingency fund, and everything else that's important when it comes to finances. Also, don't forget about tax obligations, insurance and your pricing policy as well.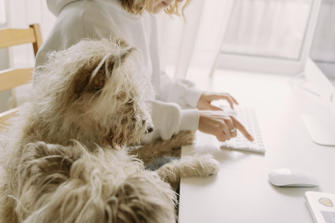 Step 5: Choose a platform to launch your products
If you choose to sell your products online, you might have some questions on how to start an online pet store. Here is some advice to point you in the right direction.
How to start a pet supply business online
Launching a pet business can be a very exciting yet challenging process, especially if the competition in your niche is extremely high. Below you'll find our advice of how to start an online pet store which will help you understand what to expect.
#1 Choose a niche and identify the target audience
When you're trying to figure out how to start a pet business, it is very essential to find your niche and define your target audience. It will help to deliver the right products to the right customers. For instance, if you choose private or white label pet grooming products, decide which group of pets they will be for. Explore which pets the households in your target area own the most (are they dogs, cats or maybe birds?) and decide on a product type to sell, such as dog and cat shampoos.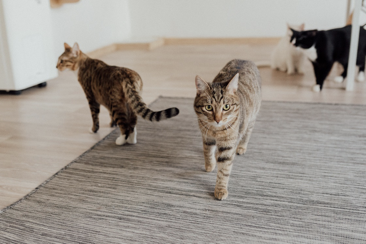 #2 Create a business plan
As already described above, a solid business plan will be extremely helpful if you're planning to open an online pet store. Identify the goals of your business, the financial requirements, competitors, and include promotional and marketing ideas to be fully equipped for starting your online pet business.
#3 Create products or find suppliers for your online pet store
You can find suppliers for your online pet store or create your own range of pet products for instance. If you don't have enough materials or other resources to manufacture the products, you can use private label or white label services provided by third-party providers such as pet grooming product manufacturers that will help to create, develop, and label your products.
#4 Create a well-design and user-friendly website
One of the most important steps is to choose a platform to launch your pet store on. Hire a professional who has experience in e-commerce websites or do it yourself if you are tech-savvy. There are some options to choose from: you can create your own website or app or use e-commerce platforms such as Shopify or BigCommerce. In addition to that, many business owners choose to sell goods on Amazon or eBay when starting their businesses. Don't forget to create a catchy domain name, choose a proper web host, and set up online payment processing.
#5 Start a marketing campaign and deliver your products
After you have figured out how to start an online pet store and followed all the steps you must tell people online that you are there and ready to deliver the products they need. At this step, you will need a very thought-out marketing plan. Banners, ads, social media posts – you can choose among various channels to tell your story and promote your products.
If you have found your answers on how to start a pet business in this article and you're ready to begin earning money in the pet industry, now is the time to take the first steps. Whichever path you choose, careful planning is the first step to success, so make sure that you have thought of every aspect of your business and we're sure that the success will follow!